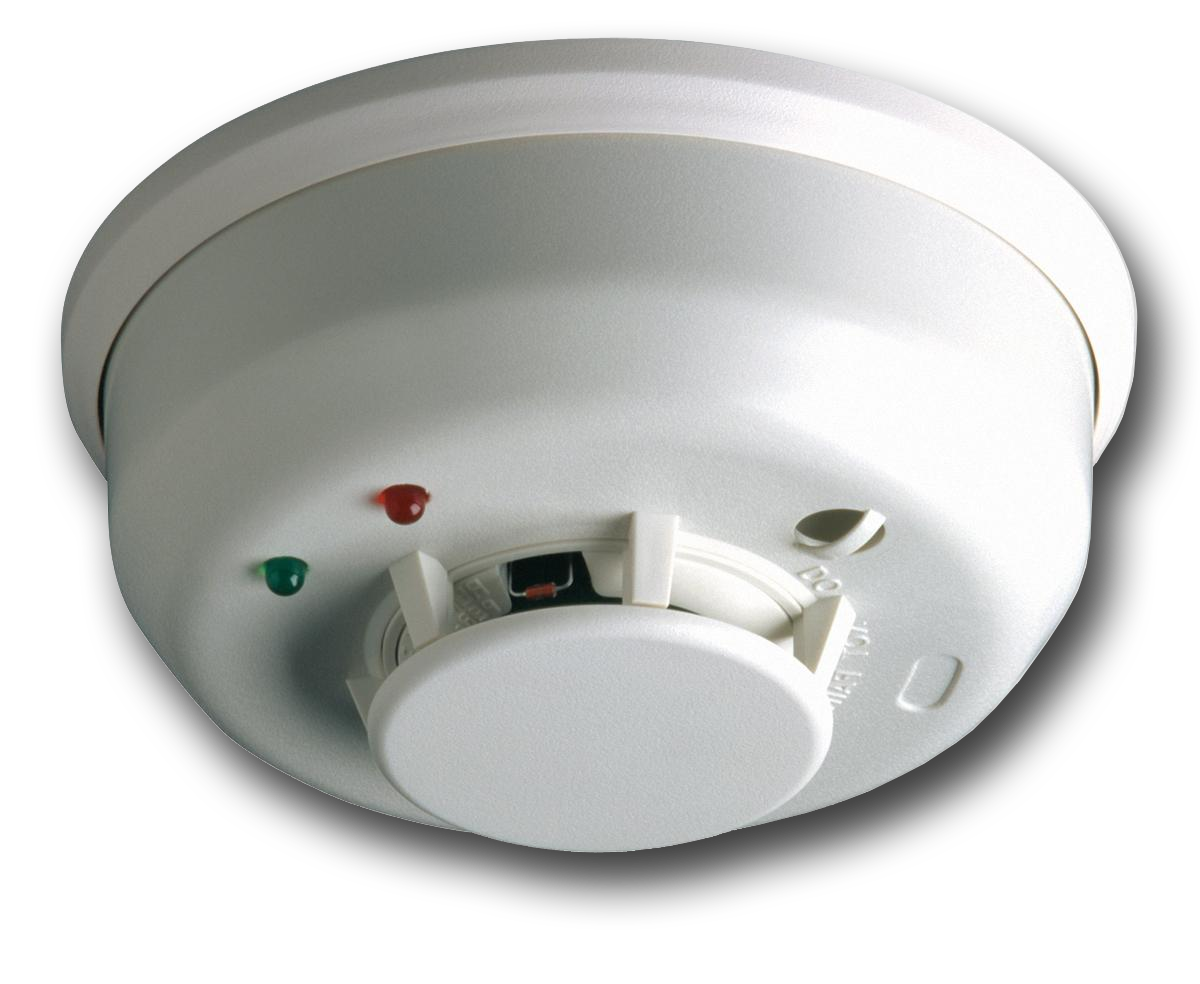 Smoke and fire alarms are critical to keeping your family safe. We recommend the triple protection of heat, smoke and carbon monoxide detectors.

There's no question that smoke detectors save lives. A fire can happen any time of day – having smoke detection systems in place is your first line of defense for your family's safety. We'll install smoke detectors in every bedroom, at every stairway, and in the basement. Heat detectors can be a good choice to complement smoke detectors in kitchens, garages and attics because they quickly sense sudden rises in temperature and over-temperature conditions.

Carbon monoxide (CO) detectors keep your family safe from the colorless, odorless gas that kills hundreds of people per year. Carbon monoxide is formed as a byproduct of combustion. If you have a gas- or oil- fired heating system, improper venting can cause this gas to enter the living space, endangering your family. Gas-fired appliances, charcoal grills, wood-burning furnaces or fireplaces, and motor vehicles also create CO gas. A detector in your utility space, the garage and in bedrooms can alert you in time to get to safety.

When smoke, heat or carbon monoxide is detected, alarms that include sound and/or flashing lights will alert you to move to safety. Your Pointe Alarm response team will swiftly respond to alarm conditions and get help to you.

Pointe Alarm can also install fire suppression systems that use water or chemical powders to control fires and protect your valuables and your home.

You'll enjoy peace of mind knowing that your system is backed by a 24/7 team that knows how to respond swiftly and appropriately. Pointe Alarm's high standard of service and reliability begins with proper installation and testing, then continues all day, every day with continuous monitoring and swift action.

We pride ourselves on personal attention and service. When you call with a service matter, you will speak to someone who can answer all your questions.



Call 313 882 SAFE.